Upcoming workshops 2017
FREE upcoming science and engineering workshops for school students!
Robogals Perth is a student run volunteer organisation based at the University of Western Australia and our primary goal is to increase the numbers of females undertaking engineering, science and technology at University. Our founder, Marita Cheng, recently won Young Australian of the Year 2012 for her work in starting up Robogals and the impact it has had on thousands of students around the world.

Using programmable robots, we teach the principles of engineering in a fun and creative manner. No prior experience in robotics necessary.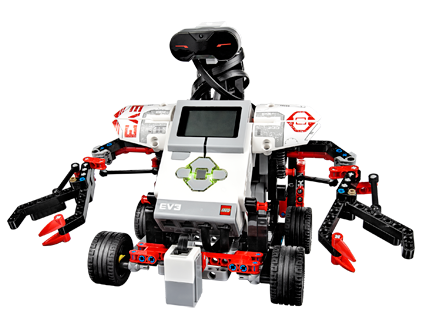 Is your daughter interested in science, maths or technology? Look no further! Please find details below about our upcoming Holiday Workshops.


Holiday Workshops

What
We hold holiday workshops for any interested girls. We are trialing a new system of holding two types of workshop, Beginner and Returners. Both workshops will have similar activities involving robotics and engineering activities. Returners workshops are aimed at children who have attended our workshops in the past or are older. If you are unsure about which workshop to book a place in then do not fret as our volunteers will be doing their best to ensure all children at the workshops have a challenge suitable for them.

When
We will be doing our best to hold the Holiday Workshops most school holidays, please let us know if you are interested.
Beginner workshops | aim at students from Years 3-9 (ages 8 or 9-14 or 15)
- will be held at 9am-12pm on Saturday 22nd of April.
Returners workshops | aim at students from Years 3 and above
- will be held at 2pm-5pm on Saturday 22nd of April.

Where
All workshops will take place on the campus of The University of Western Australia (address : 35, Stirling Hwy, Crawley) in the Monadelphous Integrated Learning Centre (MILC).
To book a spot in one of our Holiday workshops please contact our Secretary through: This e-mail address is being protected from spambots. You need JavaScript enabled to view it
Mailing List

To keep up-to-date to our future workshops, Please click here and fill in your details to be added to our generic mailing list!

If you are having trouble accessing the above form, please use our direct link: https://docs.google.com/forms/d/1uldJbwXEd6ZCWXY0WeGyPRDFiEJf5REq04Wo5qbNNkE/viewform

If you:
are having trouble signing up, or
would just like to find out some more information
Please email our secretary Bryan at This e-mail address is being protected from spambots. You need JavaScript enabled to view it
Volunteering Opportunity

Are you a university student and want to help as a volunteer? It's shaping up to be lots of fun, and volunteering is a great way to meet new people and beef up your resume! If you are interested in helping out on the day email our volunteers manager Li-Ann at This e-mail address is being protected from spambots. You need JavaScript enabled to view it with a name and contact number :)
The team at Robogals Perth is really looking forward to hearing from you!